Courb Stand
Exhibition

Surface:

205 M2

Budget:

1 200 € / M2
Conception, design and construction of the stand. Project management.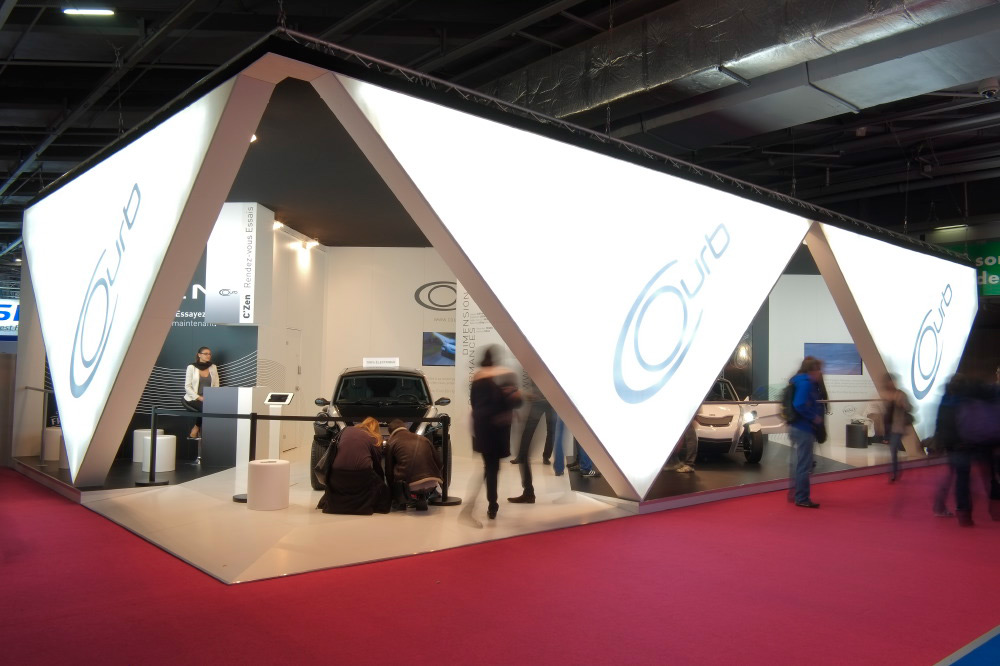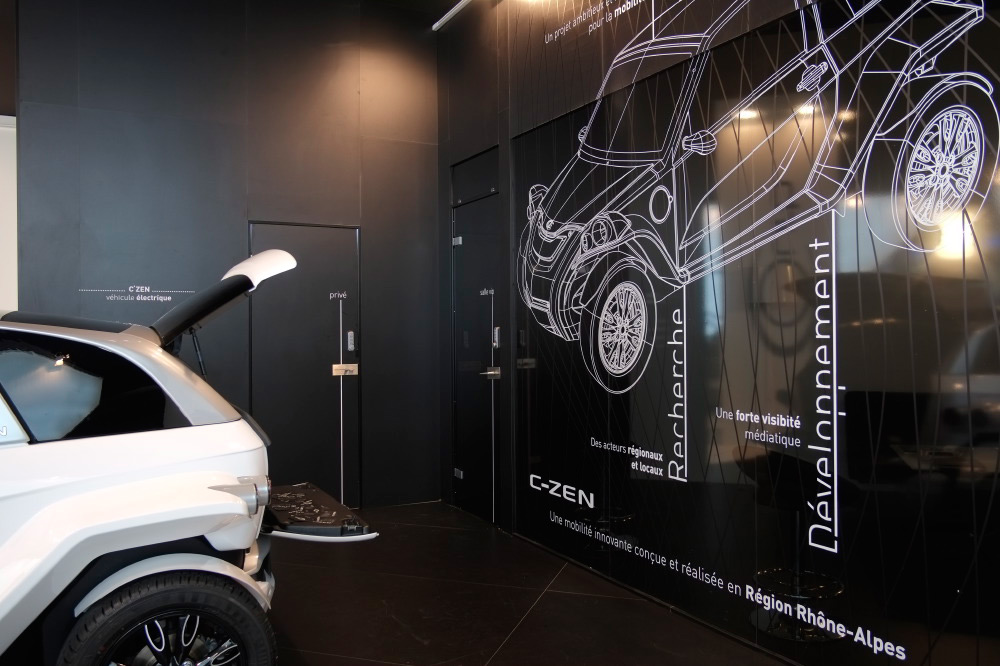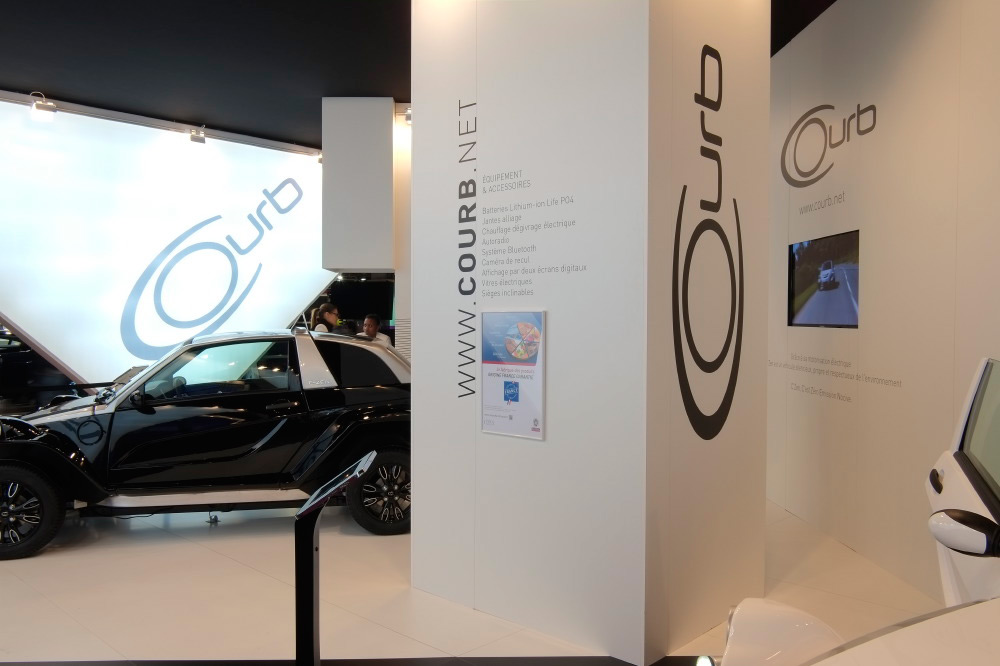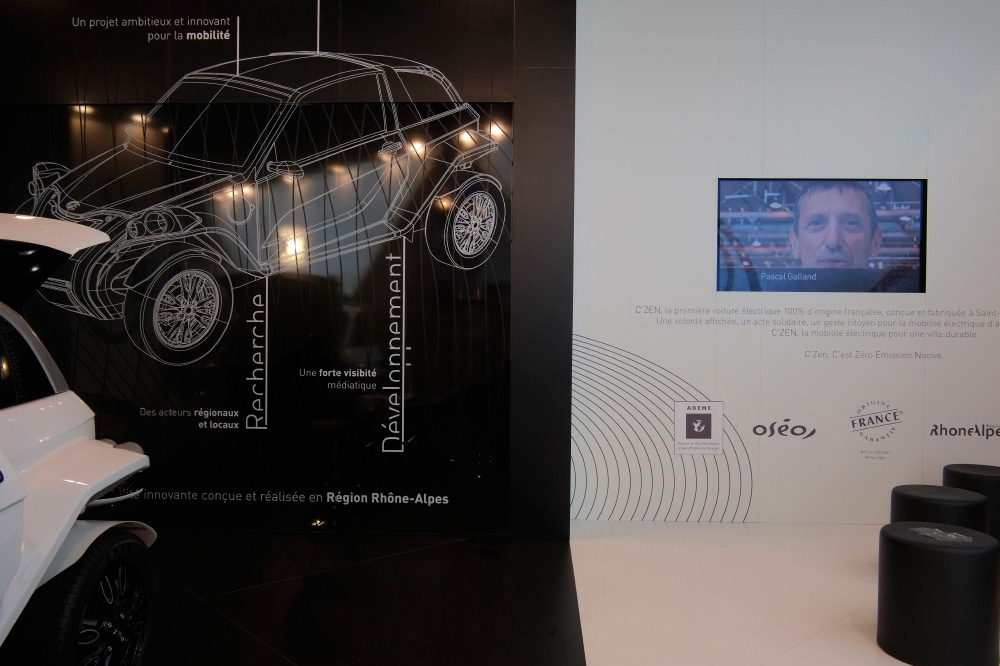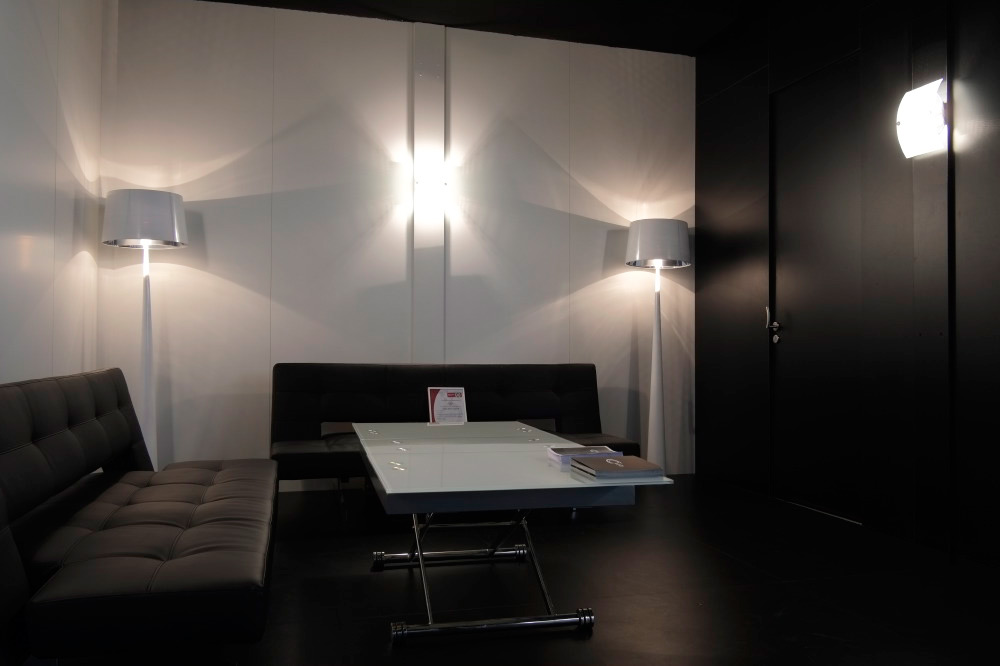 Courb entrusted us with the creation and installation of its stand at the International Motor show in Paris.
From conception to design, manufacture and installation, we created the stand and co-ordinated the different work teams in order to produce a made to measure result which represented the communication objectives and visual identity of Courb.
Walls shaped like inverse triangles, colours and posters brought dynamism and modernity to the stand which reflected the characteristics of this French electric car.
In addition to the motor showroom the stand included a bar reception area, a presentation area and a meeting room.