Dentist's Surgery
Professional

Surface:

120 M2

Budget:

150 000 €
Reorganisation of the interior of the practice. Fitting out, choice of materials and furniture. Advice on decoration. Project management.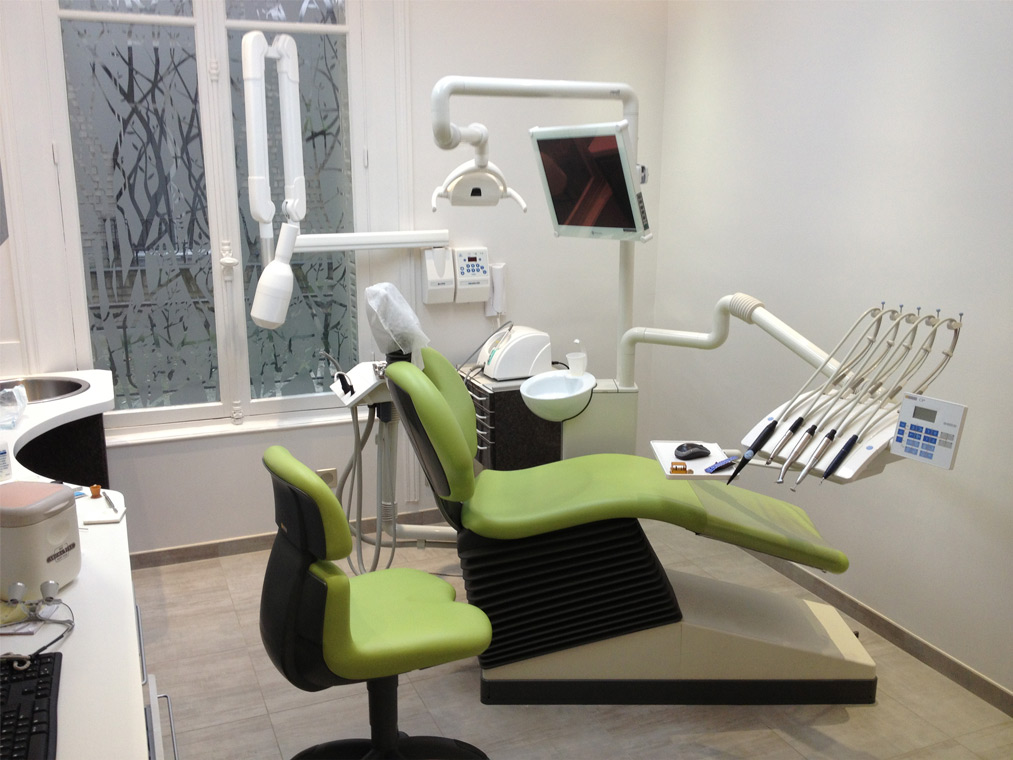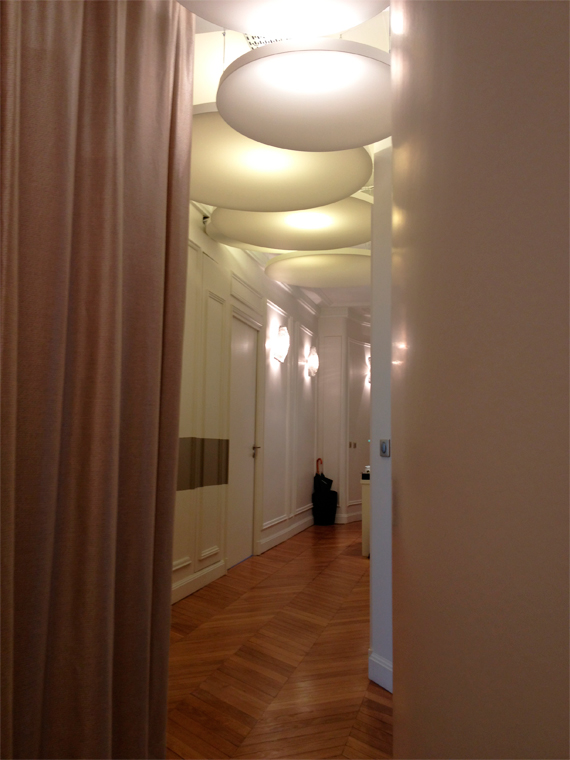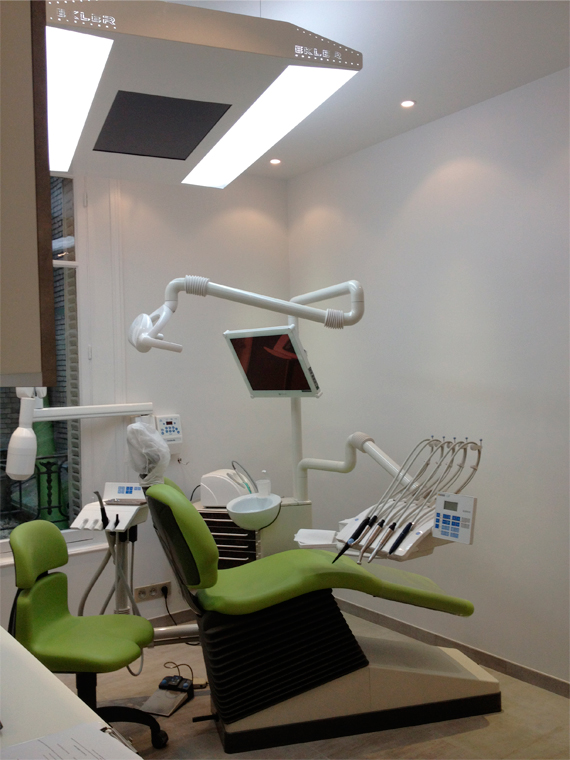 Conversion of an old Parisian apartment into a state of the art dentist's surgery, was the latest challenge for the Mirage team.
To start with, the floor plans were drawn up to provide three surgeries and a sterilisation room, at the same time optimising the circulation in the surgery.
Next, advice was given upon the choice of materials and colours in order to give a calm and reassuring atmosphere and a personal touch to the surgery.
The entrance with parquet flooring and large, round suspended designer lights brings a touch of warmth and modernity. The carpeted waiting room is decorated in neutral colours and has a peaceful and reassuring atmosphere. In the surgeries the sinks and basins are in aluminium, the work tops and the cupboard doors are in a white lacquer creating confidence whilst the chairs in pop art colours bring a warm and relaxing atmosphere.
The execution and roll out of these works were, of course, organised and supervised by Mirage.