A total transformation, both interior and exterior, of a private house into a high-end office building.
Reworking of facades and half-timbered walls, cleaning of the roof, creation of a paved courtyard/parking, installation of a vertical garden, landscaping the exterior green spaces and lighting.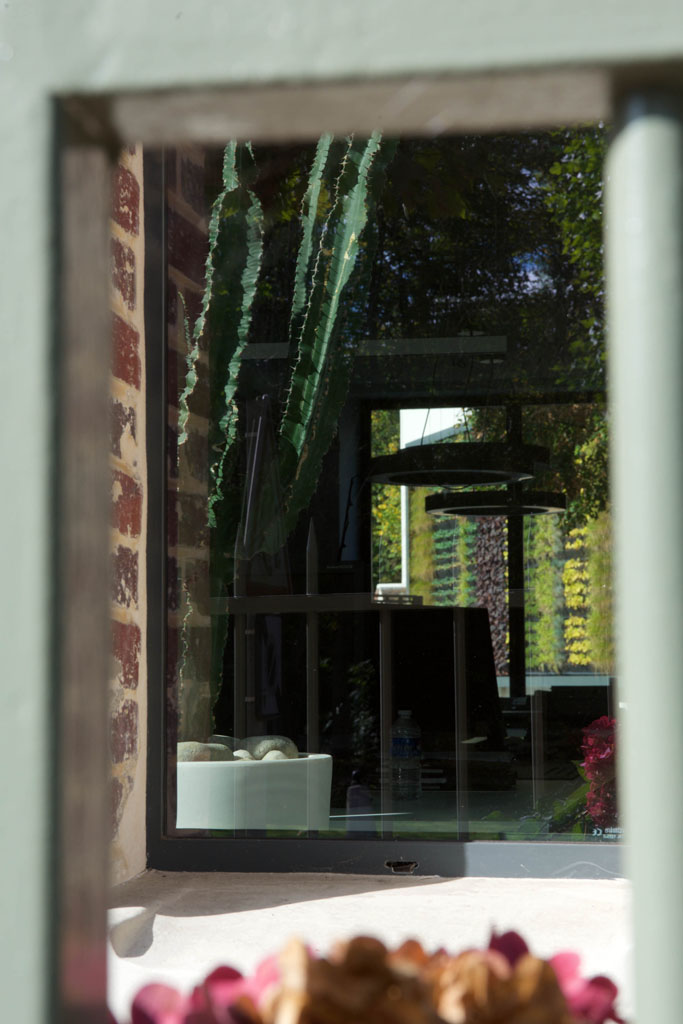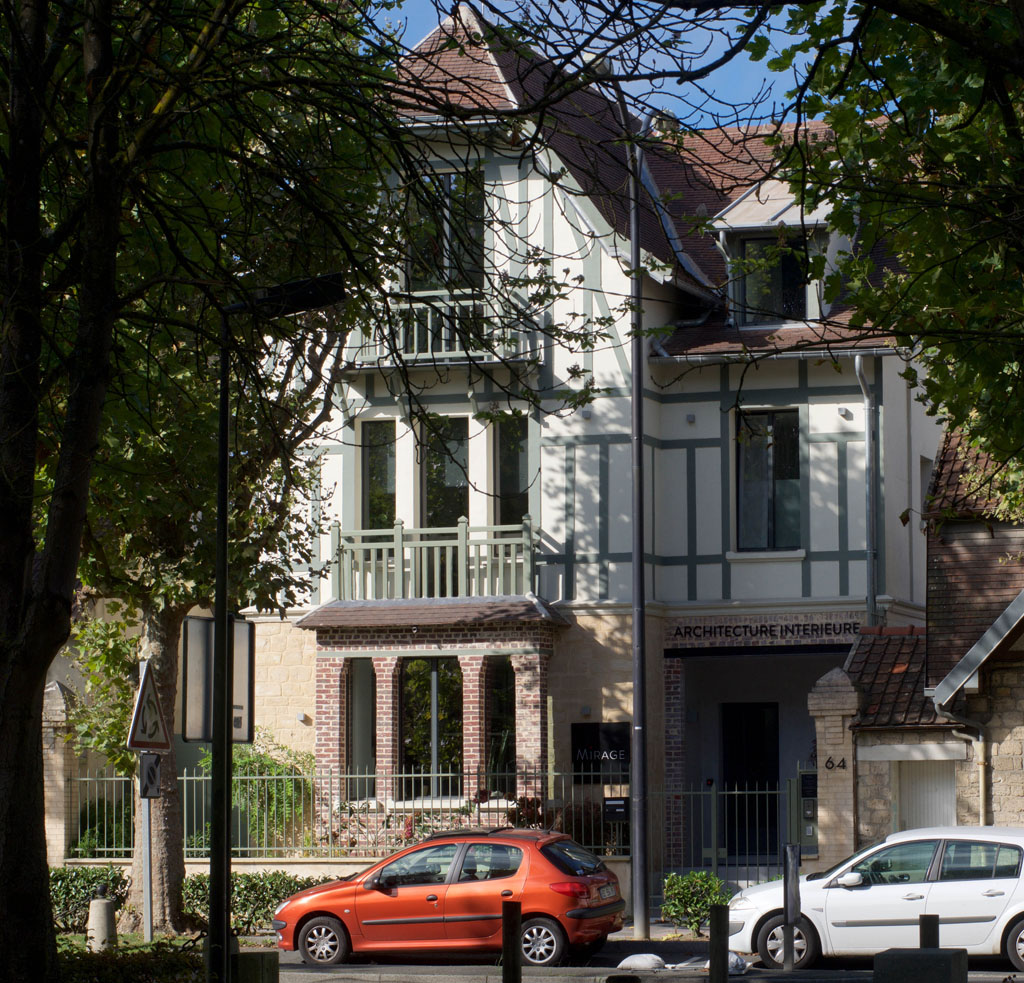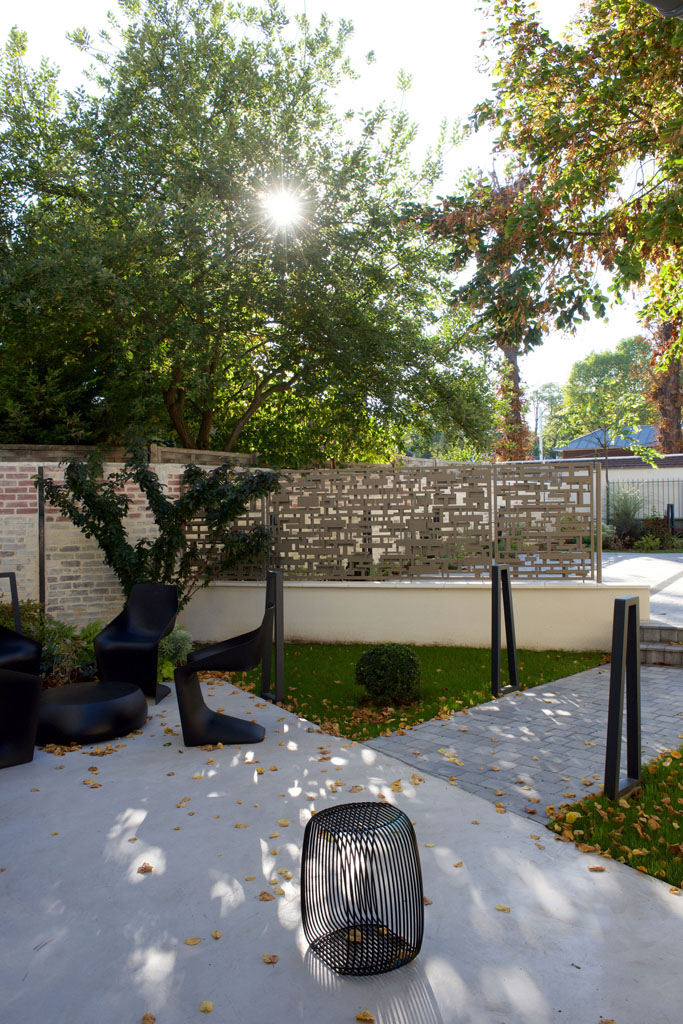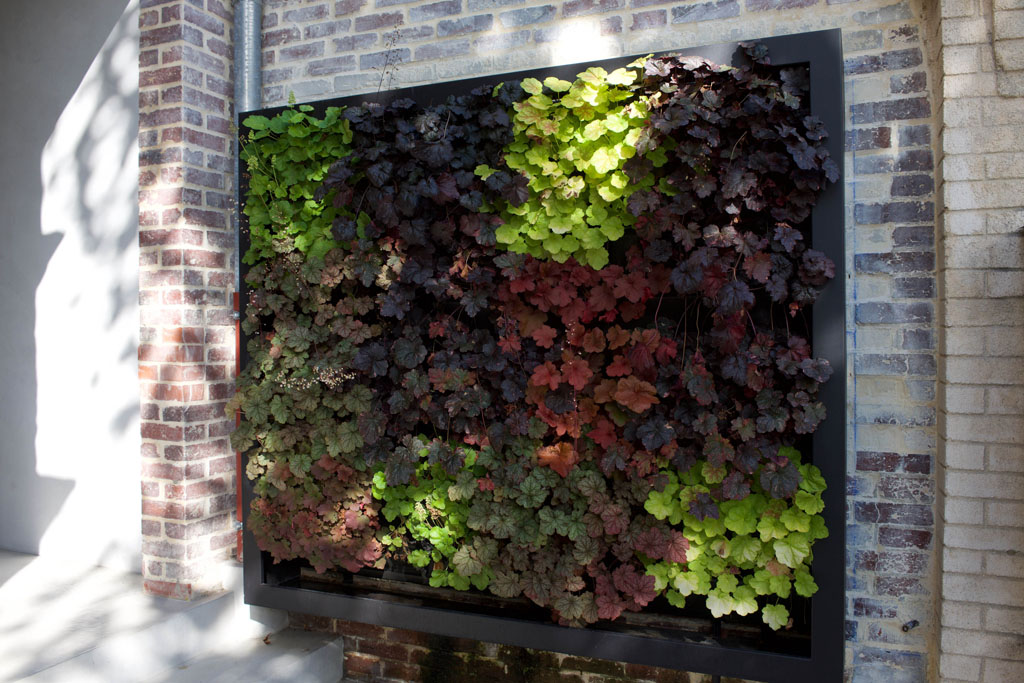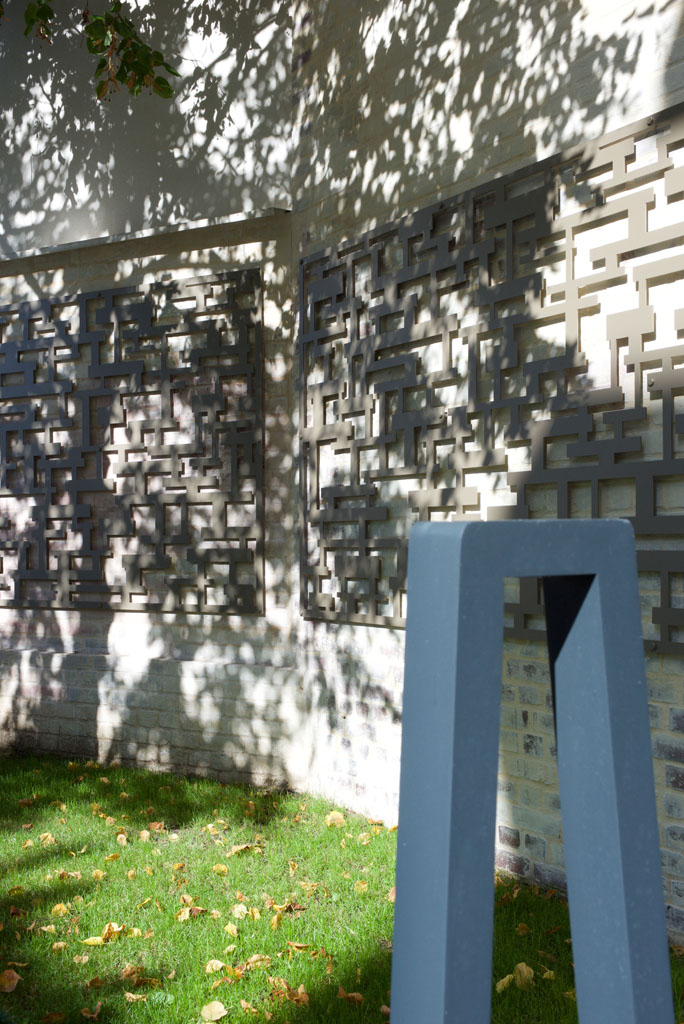 In addition to the interior renovation and fitting out of this workplace, the owner asked Mirage to rethink the exterior look.
A paved courtyard has been conceived to answer a regulatory constraint and allow the creation of four parking places.
Parked cars are cleverly hidden from the office by a screen wall and a vertical garden has been planted to dress up the adjoining building facade.
A polished concrete terrace, with garden furniture, pleasantly extends the ground floor meeting room.
Of course, facades, half-timbered walls and the roof have been cleaned, reworked and repainted.
Mirage executed, as well, the outside lighting and with a landscape architect, designed the green spaces.