Total renovation, both interior and exterior, of this superb property in Chantilly.
Replacement of the roof. Installation of piling (wood cladding), a terrace, a paved avenue and a carport.
Landscaping the exterior green spaces.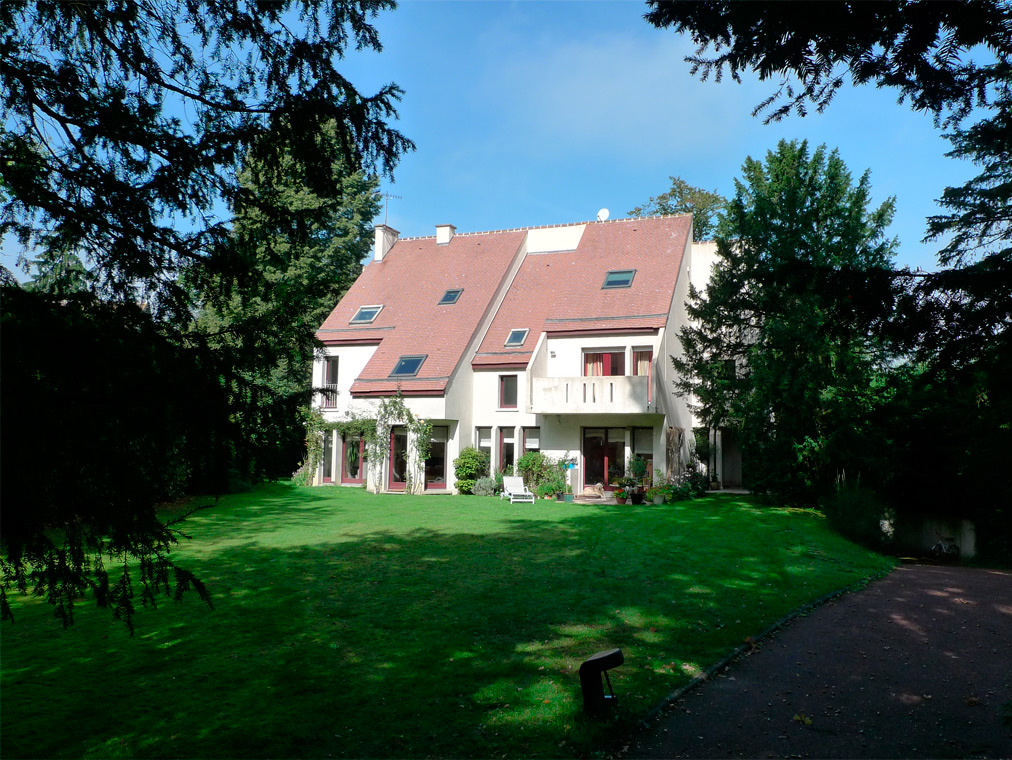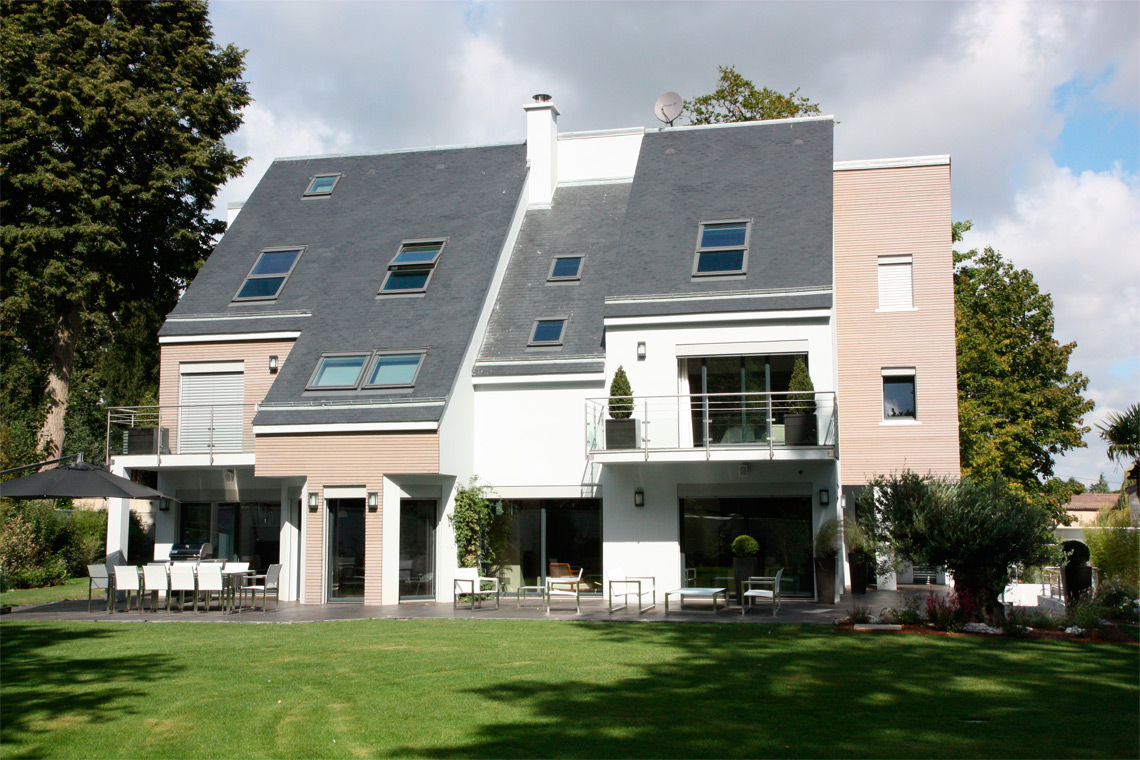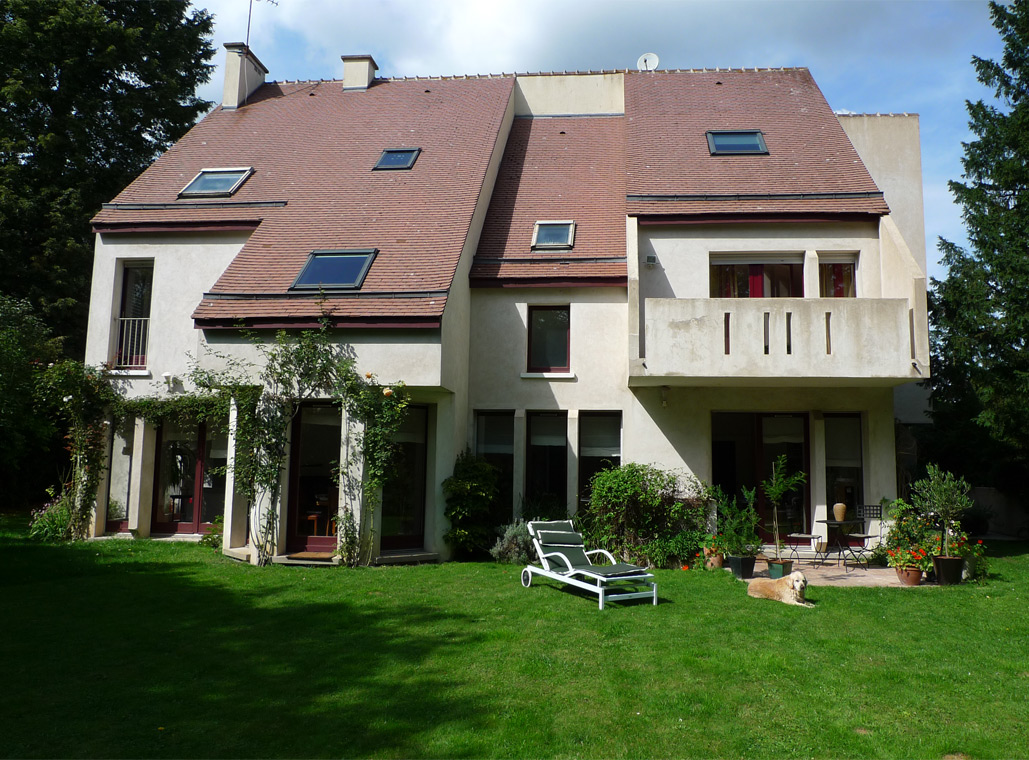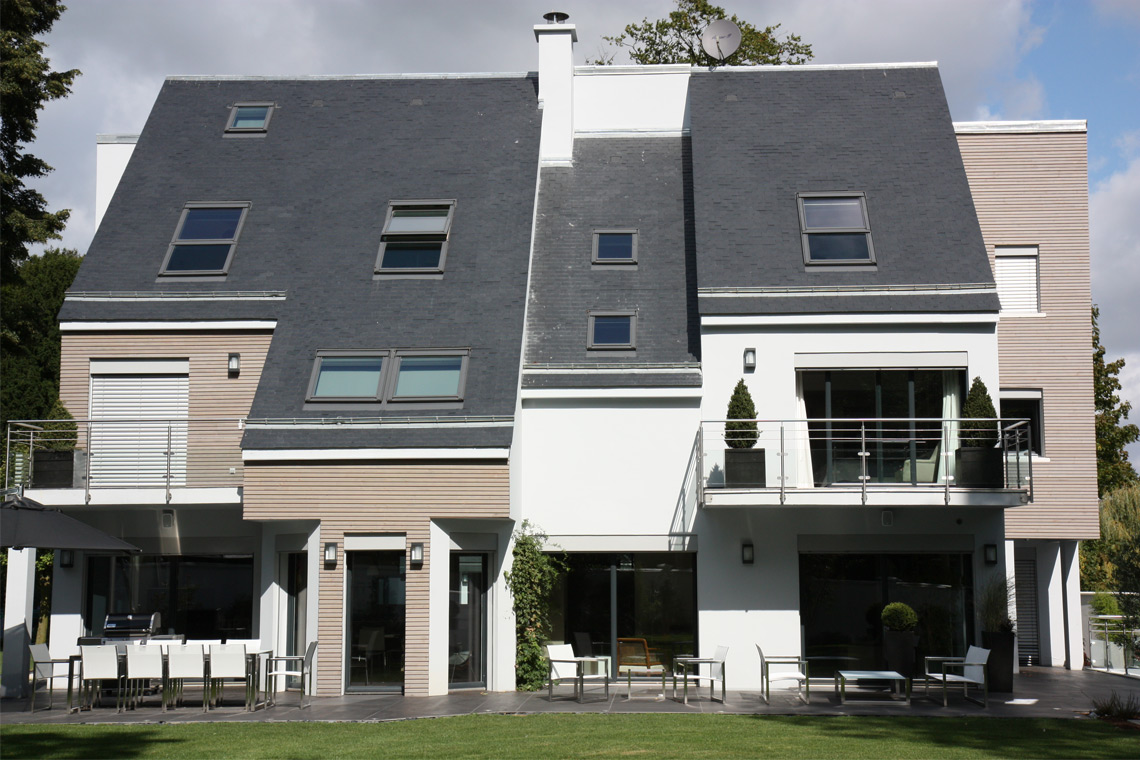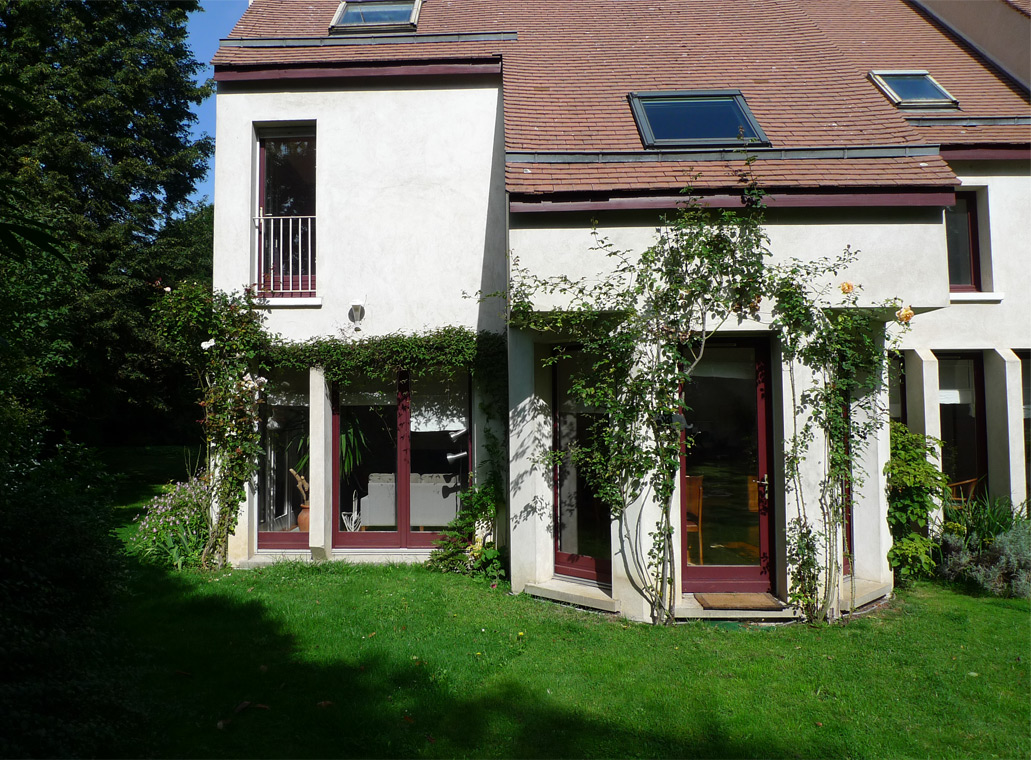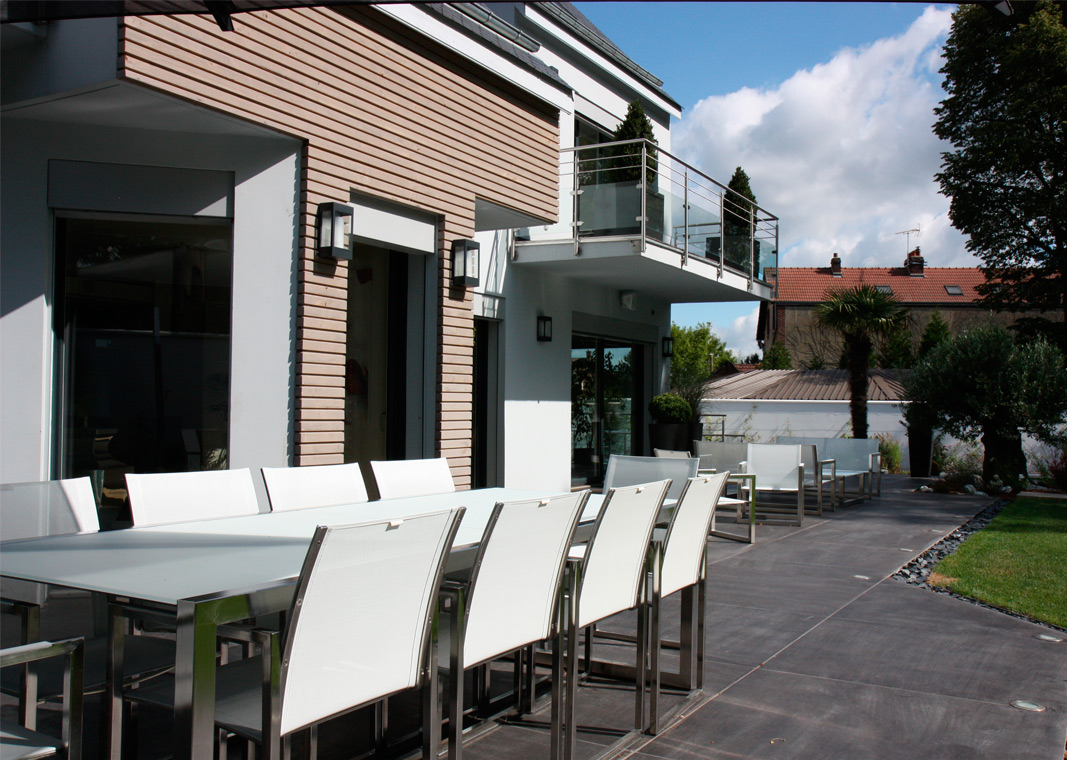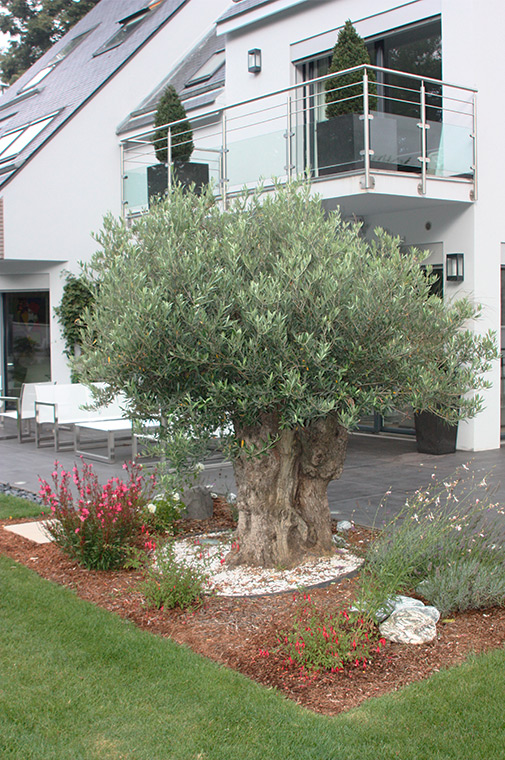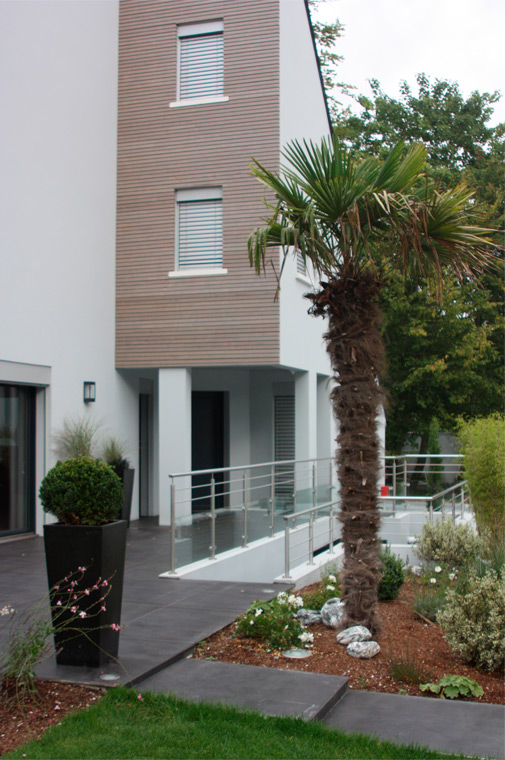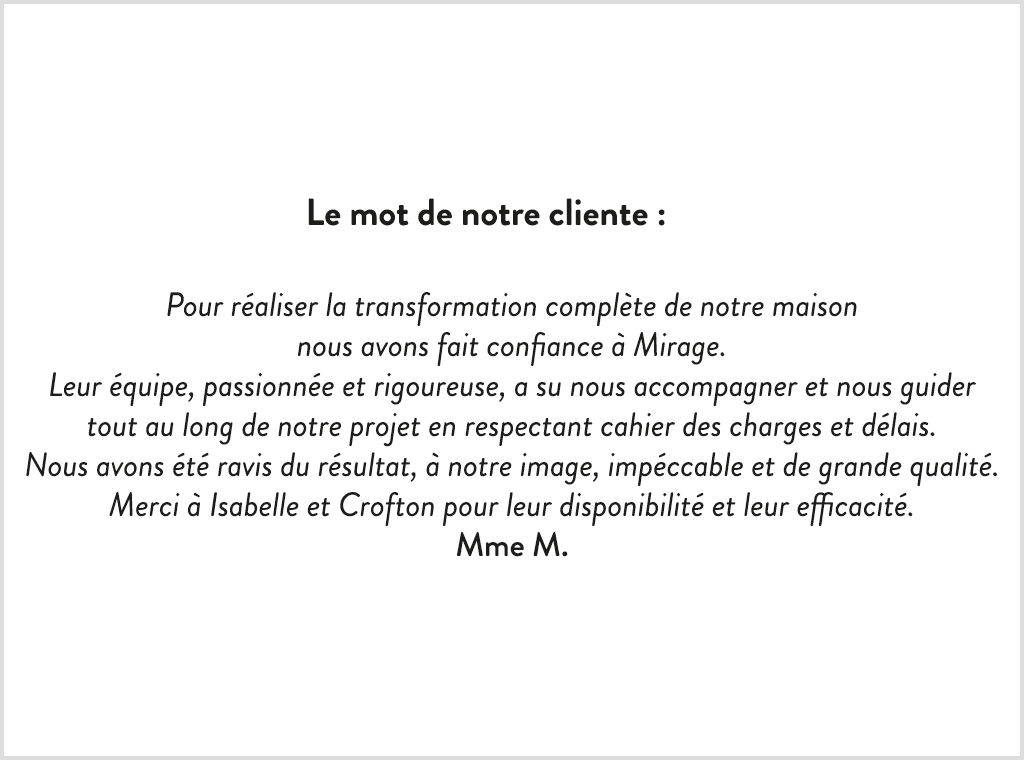 In addition to the interior renovation of their house in Chantilly, the owners asked Mirage to rethink the exterior look of the house. The roof was entirely replaced with a change of material from tile to slate, a balcony was created, an existing balcony renovated and the openings and windows were enlarged and/or moved.
The house was repointed and repainted, a cladding was added on some of the walls, and an exterior staircase was added to give access the basement and a terrace with large format tiles. Mirage also proposed and executed a garden design working with a landscape gardener.