Property of the 19th Century in Compiègne
Residential

Surface:

350M2

Budget:

400 000€
Renovation of the interior and complete reorganization of the volumes of a 19th century property located in Compiègne.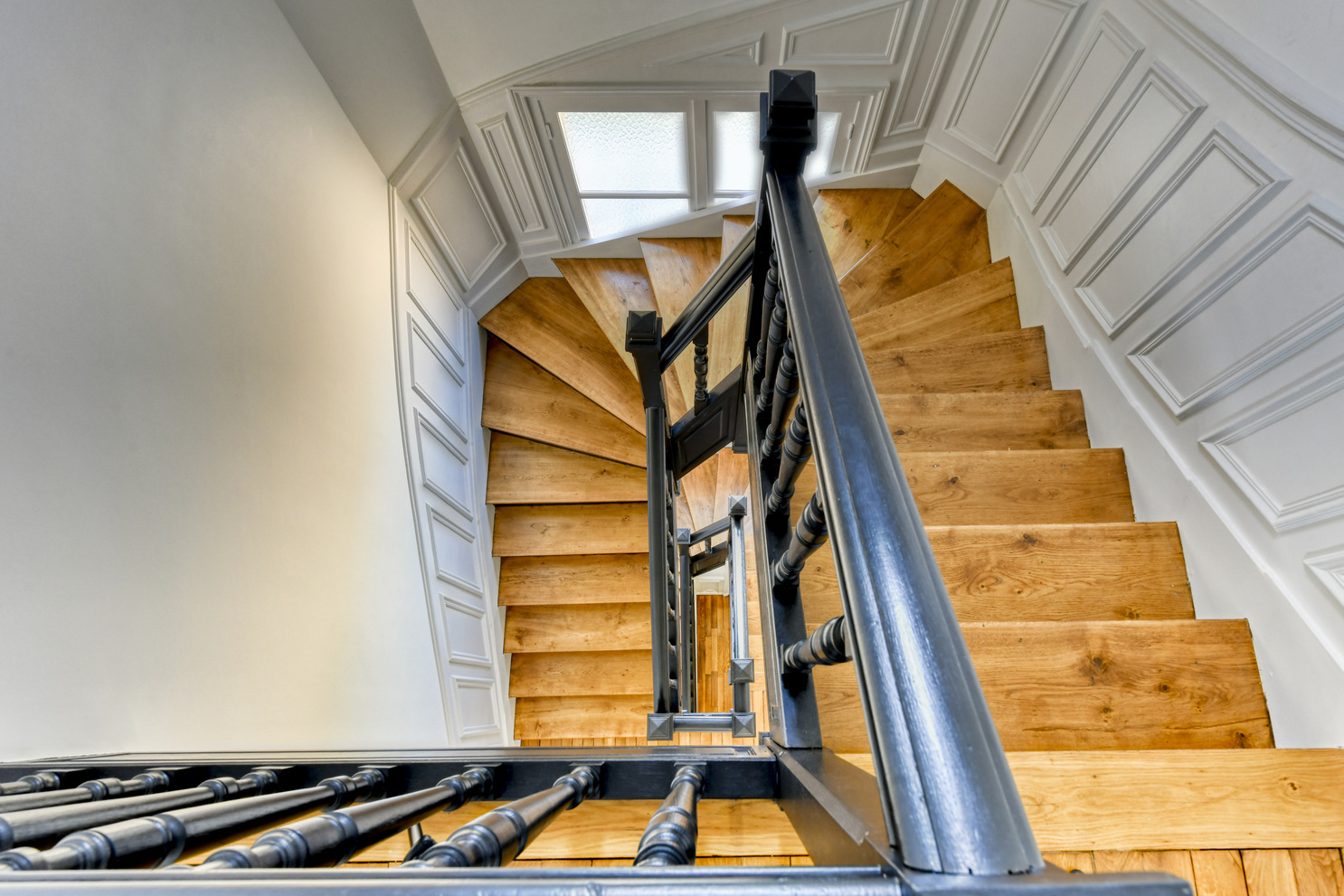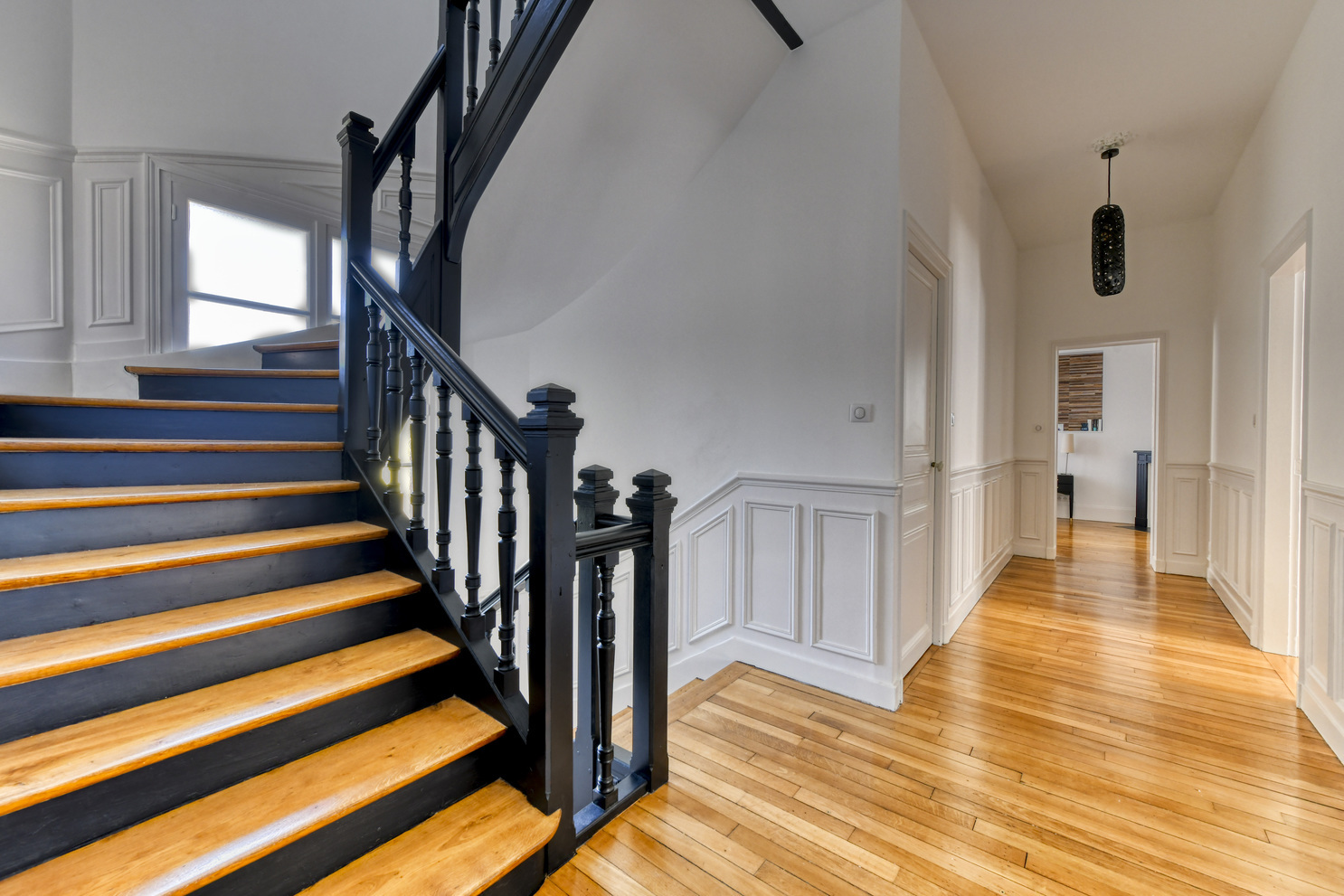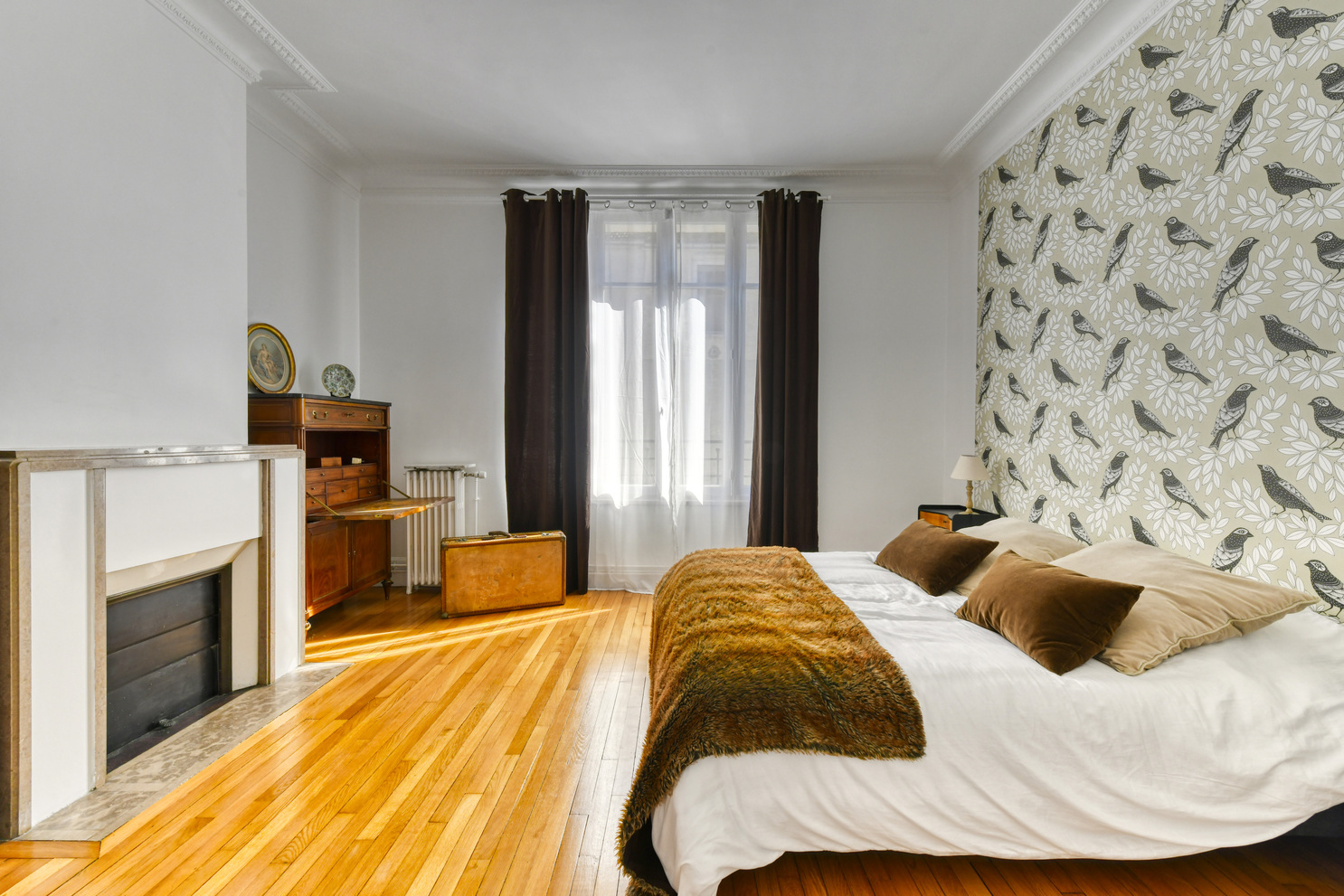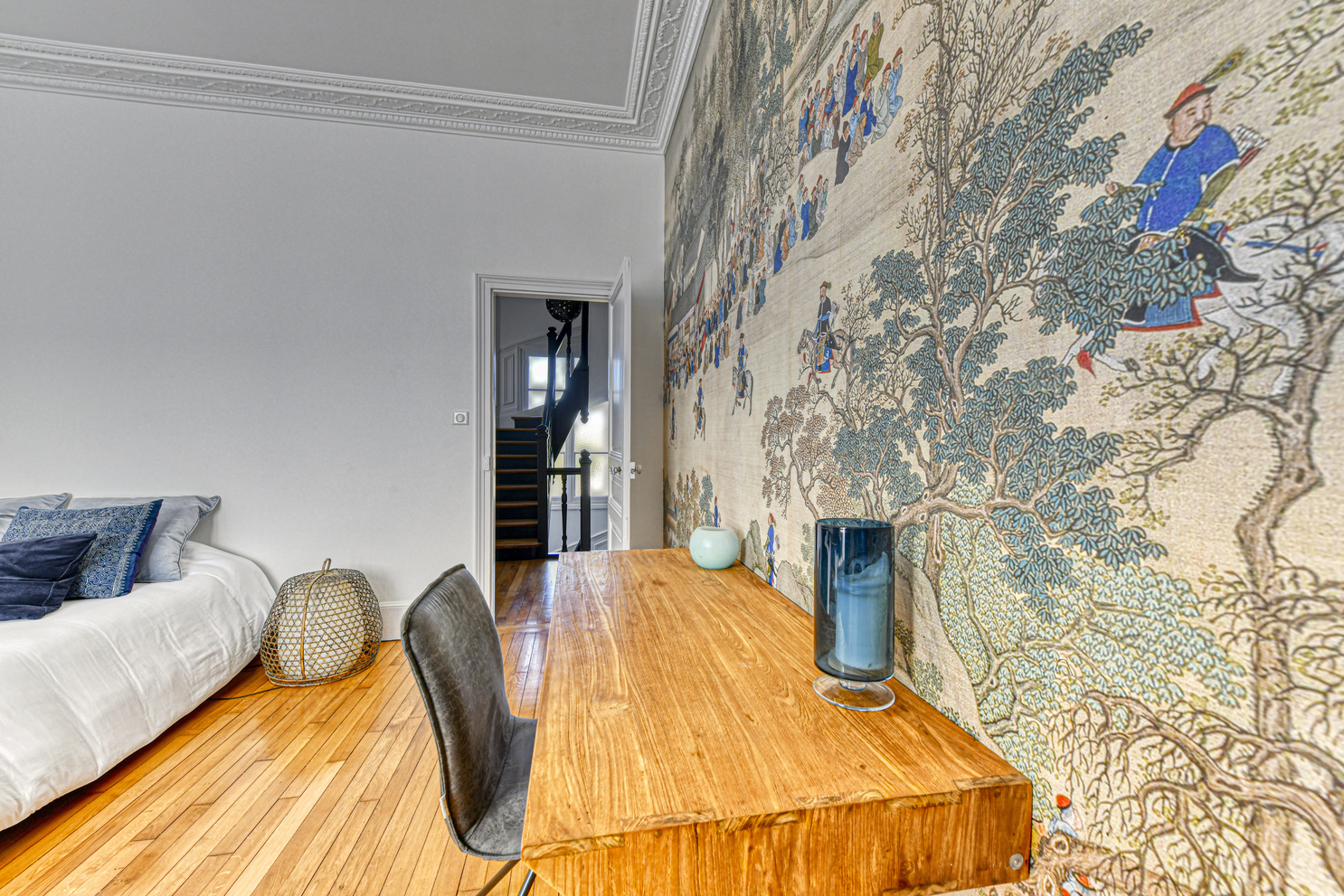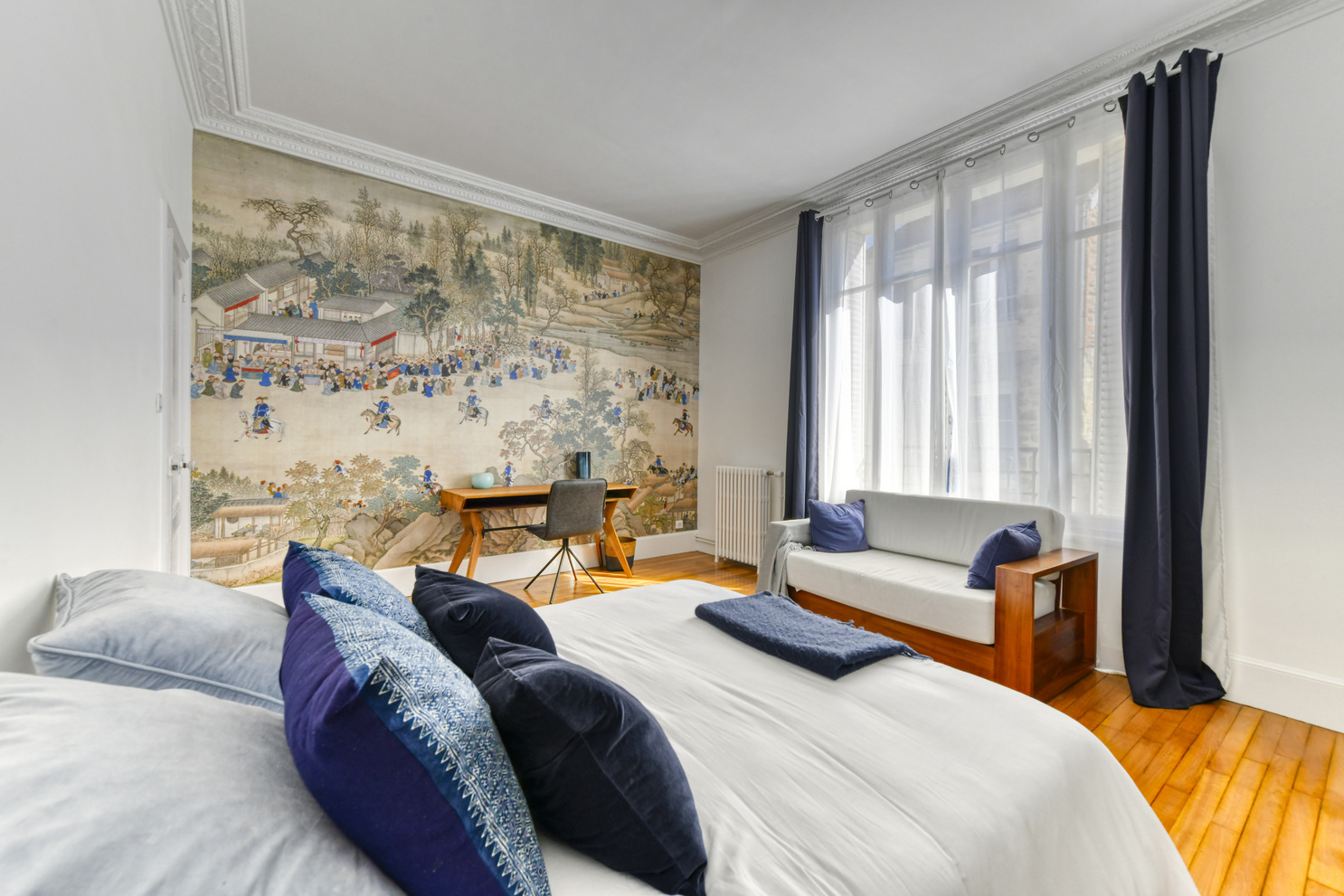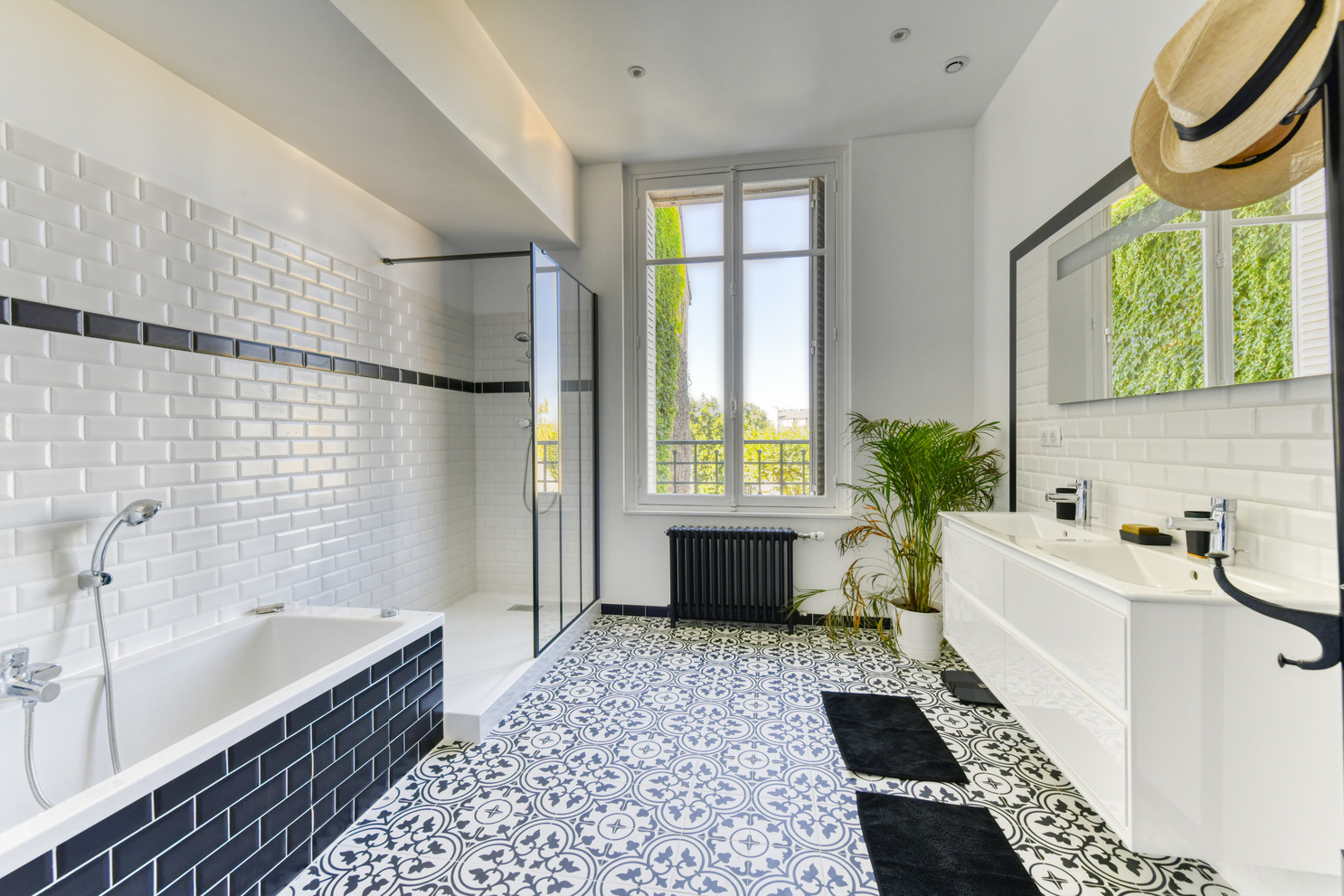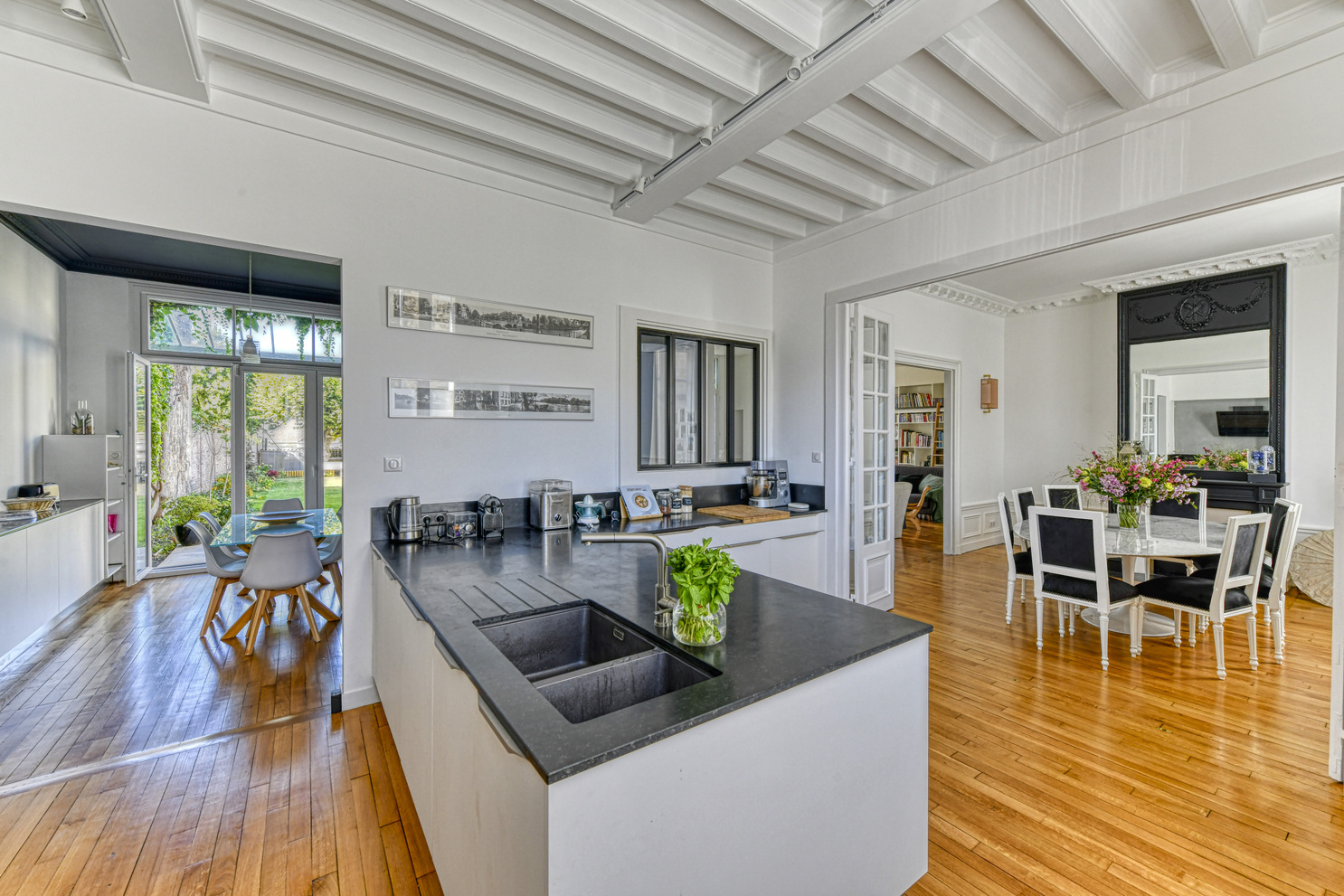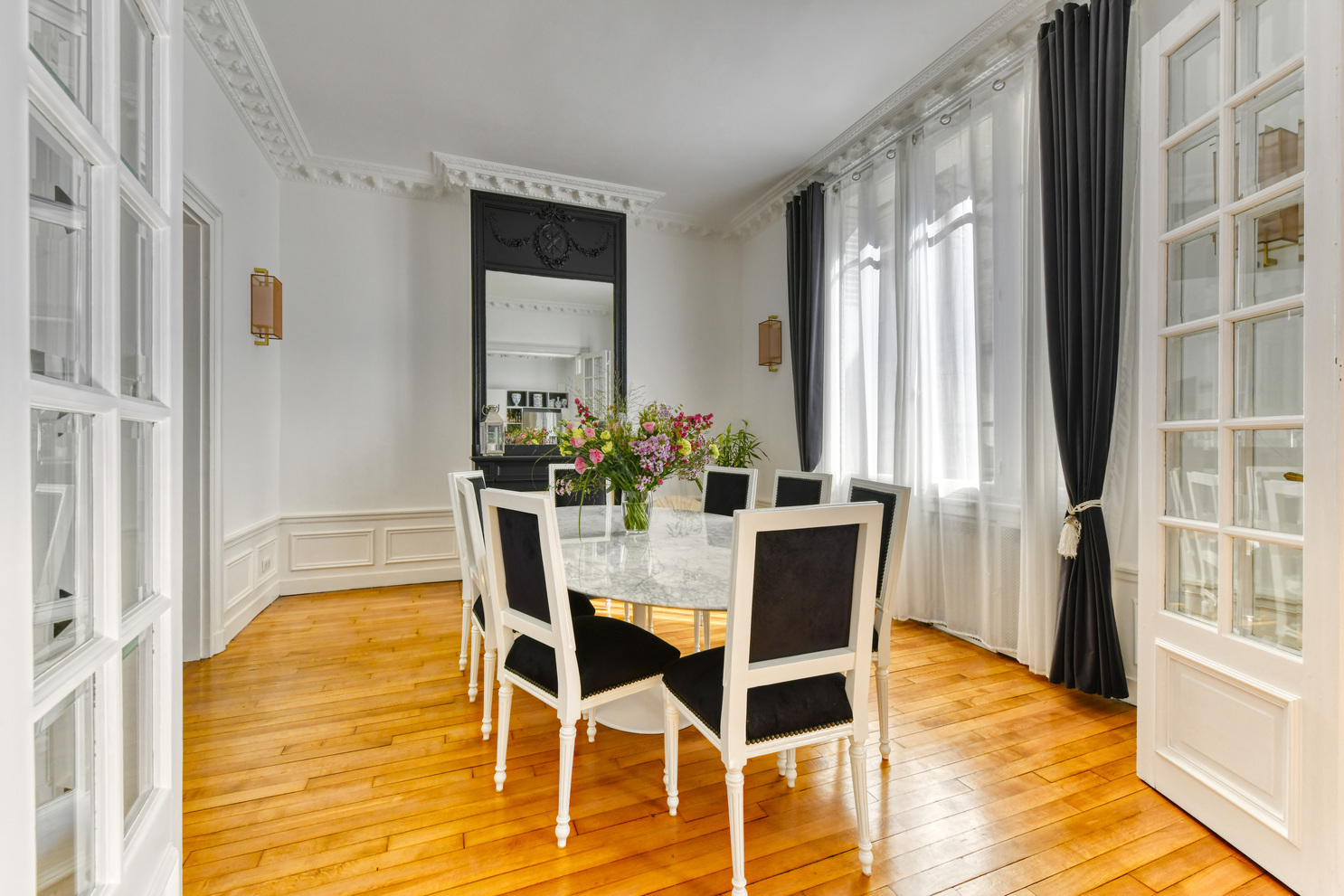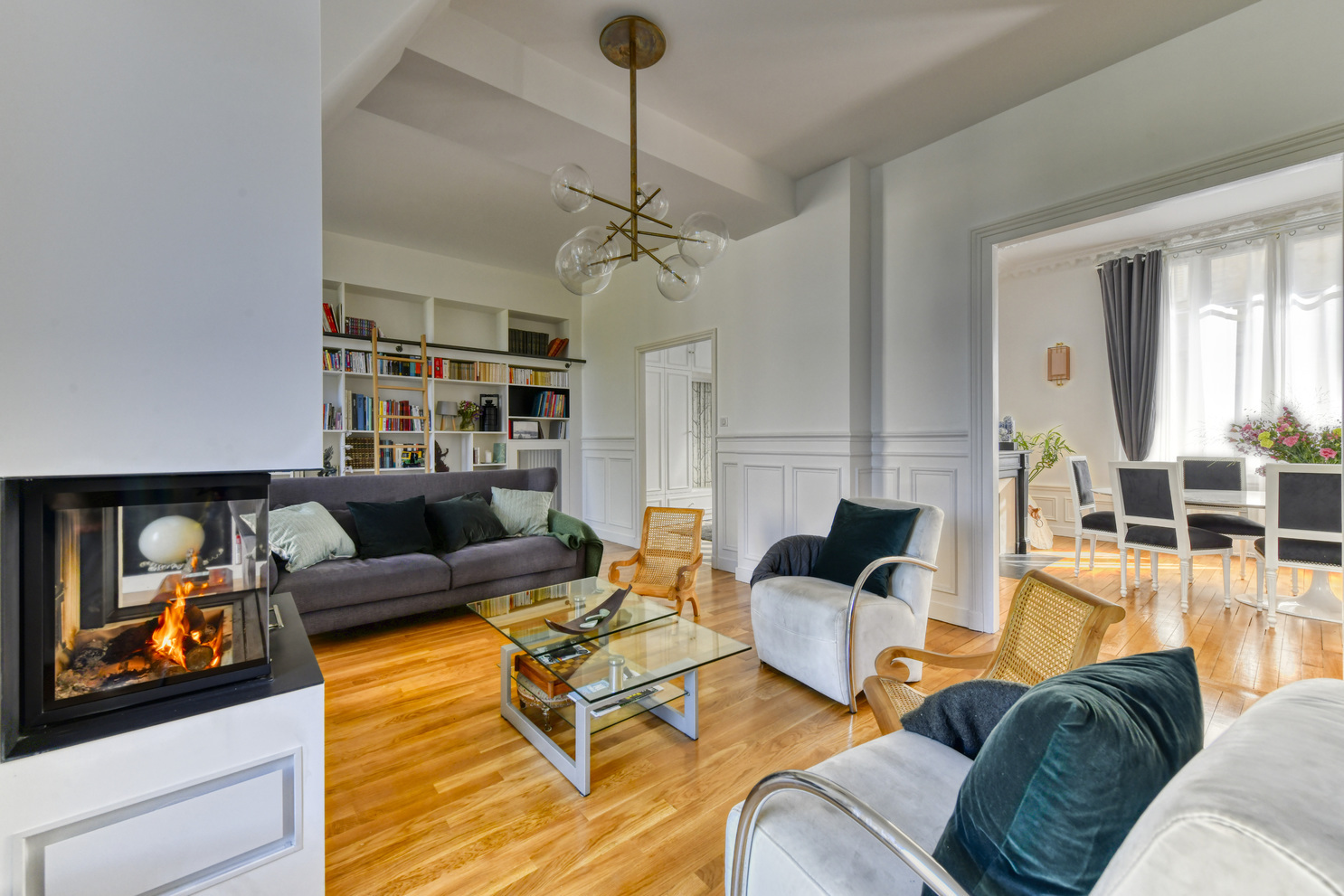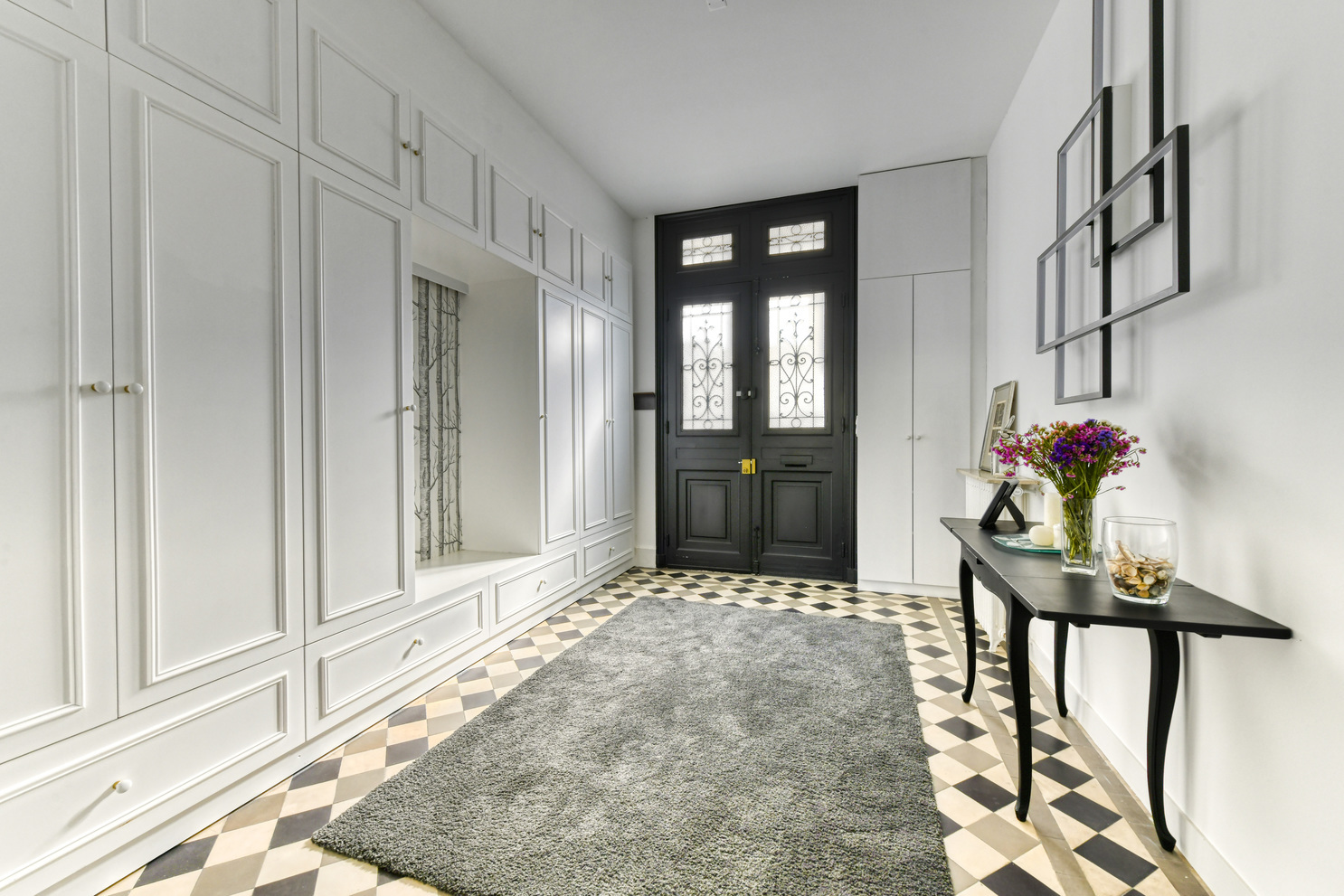 Mr. and Mrs. L. inherited a magnificent house from the 19th century, property which has never been renovated for several decades and which required work to accommodate the couple and their 3 young boys.
The ground floor has been partially opened up and reorganized. A beautiful, spacious, bright and friendly living room has been created on the garden side while the kitchen, moved to the street side, has been enlarged towards the garden in order to fully benefit from the terrace created.
The dining room has been kept, with its fireplace repainted in black, to accommodate friends and family. Black, present from the short entrance to the floors, is a real chic and elegant common thread. It highlights the charm of the old and is softened by the renovated period parquet.
Some wallpapers bring character and dynamism to the rooms.